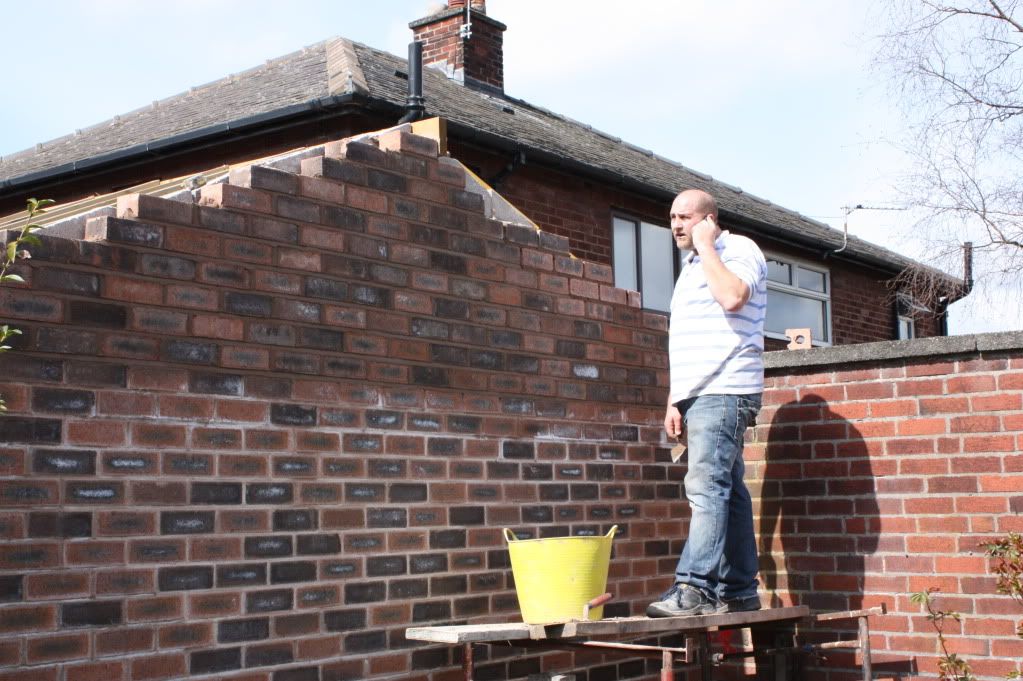 Like the Scarlet Pimpernel our elusive builder turns up when we least expect it !!
Here's a piccie of him working (sort of)
Day 2 of actual work this year !! Day 16 of actual work on the project ...
I'm hoping the build will be finished before my birthday but I'm not holding out any major hopes of this...
anyway ..he says he will be back tomorrow to carry on ....time will tell ...but at least the back is finished now and heres the photo evidence :)